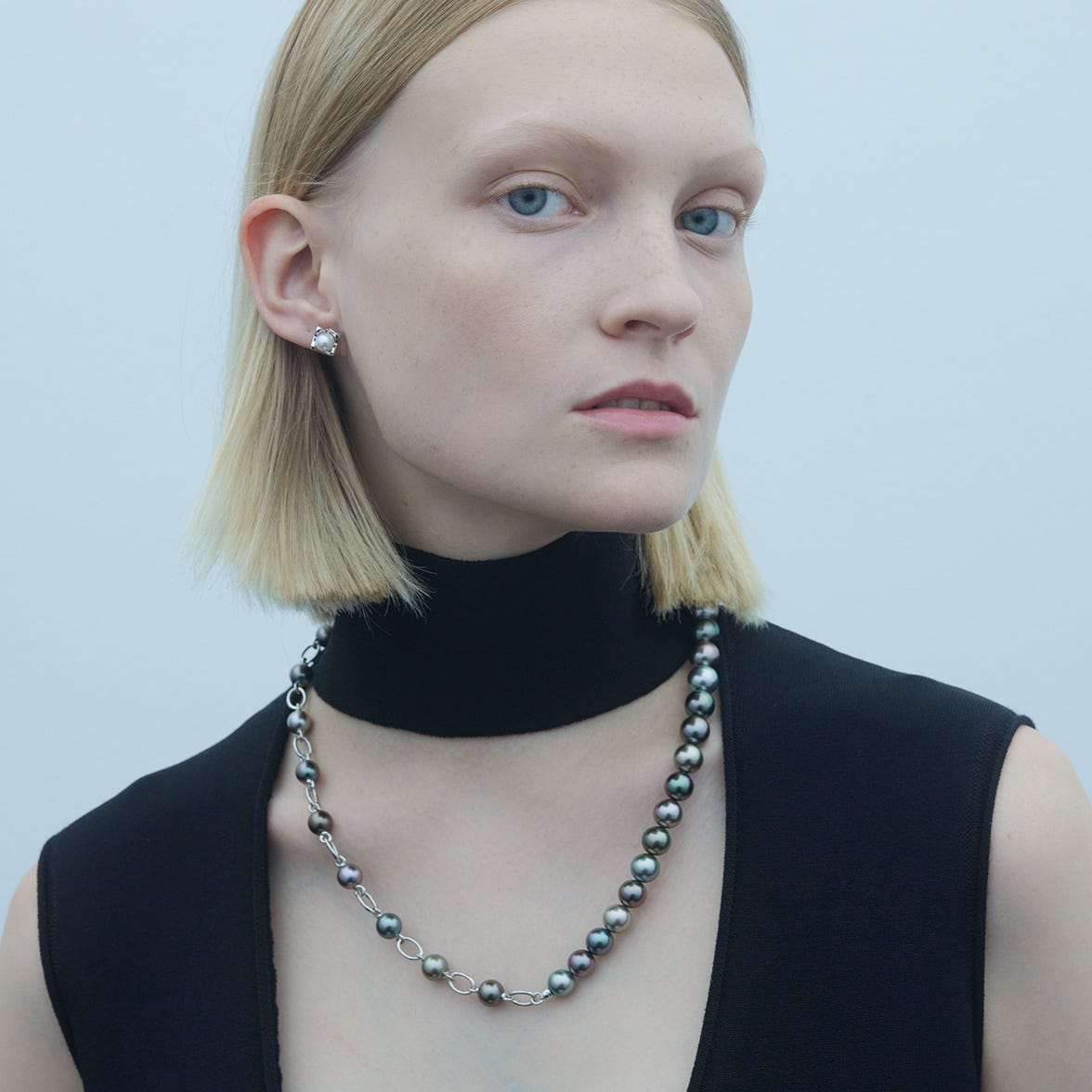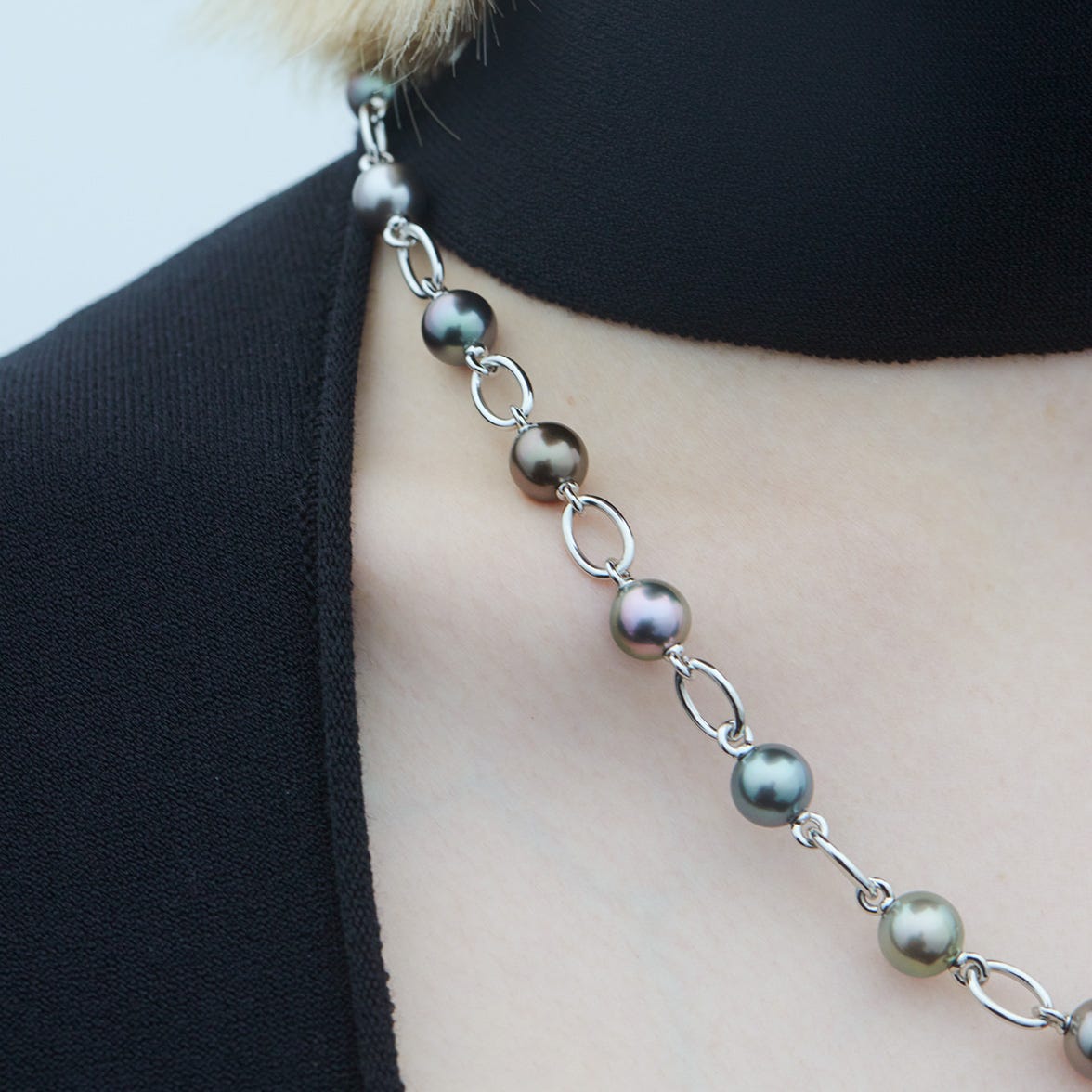 M Code Liberté
Liberté means freedom in French. For all to enjoy regardless of age or gender.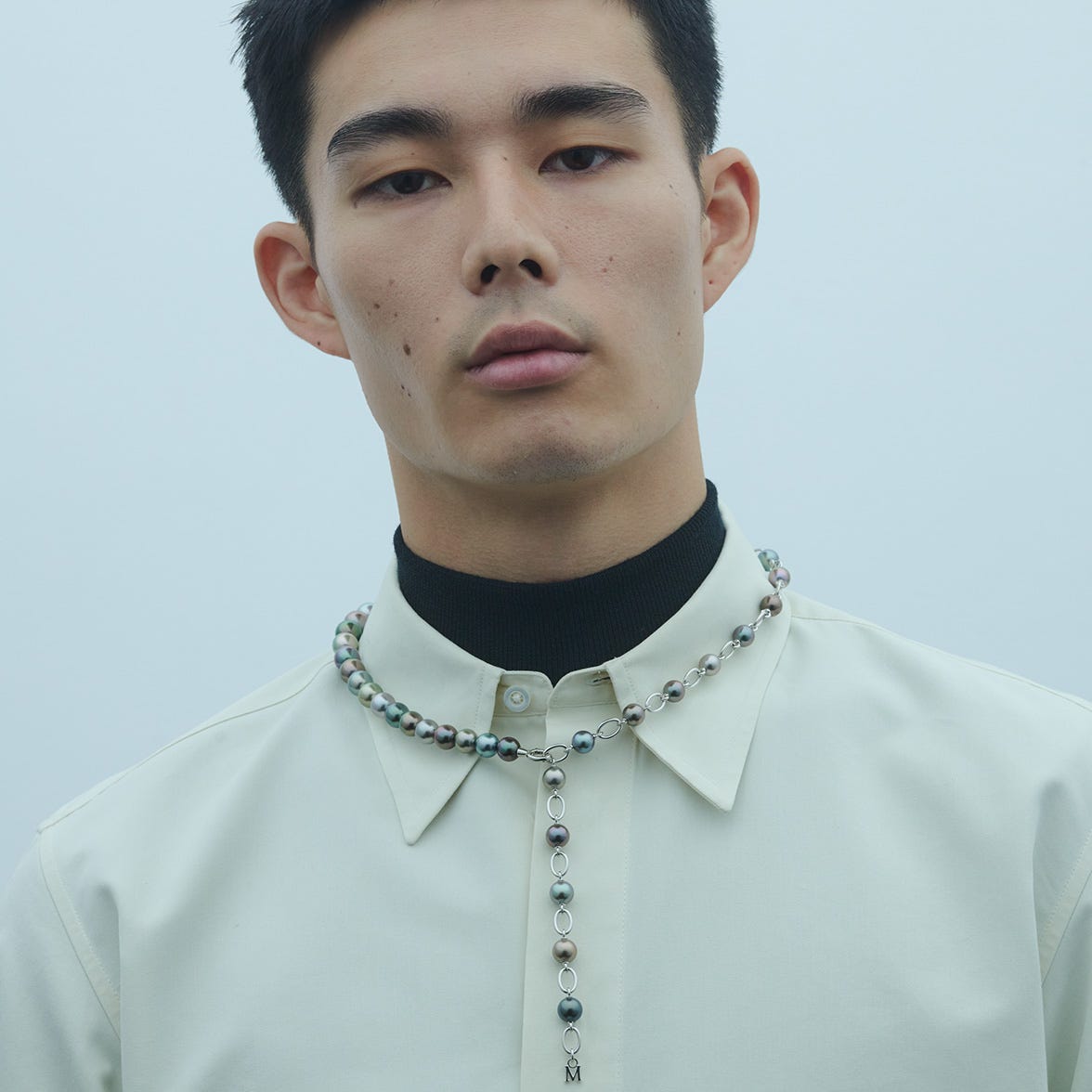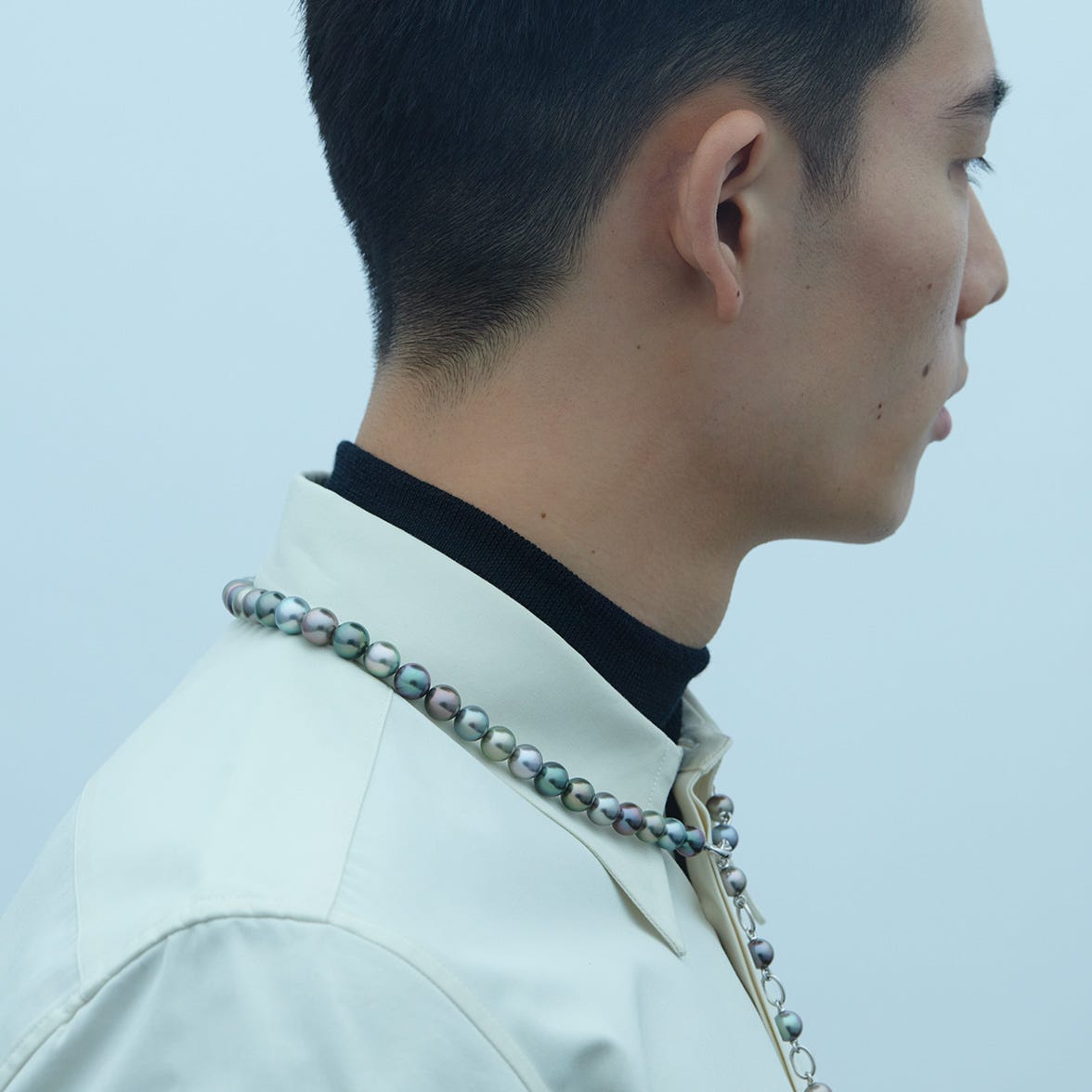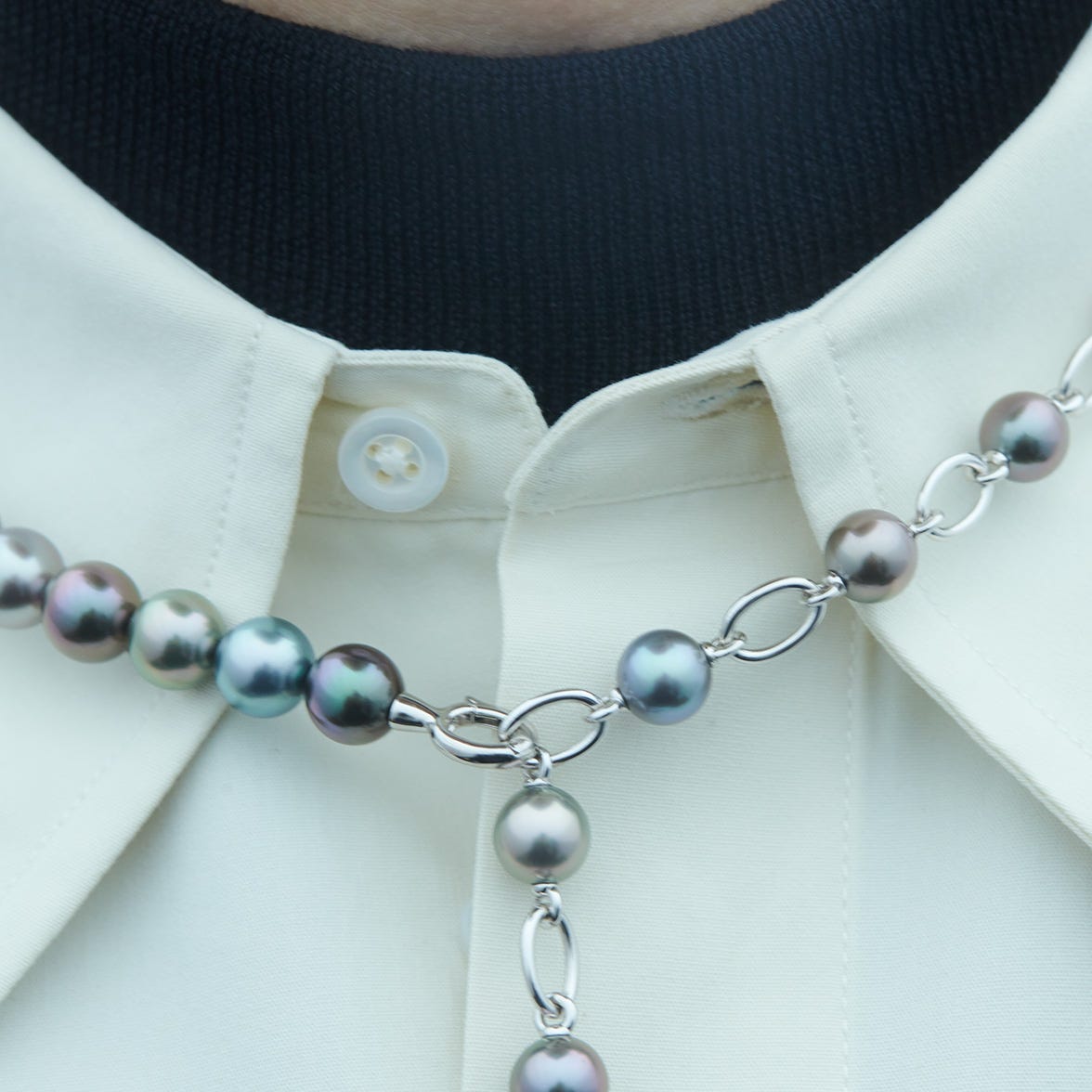 The combination of a silver chain and black-lipped pearl allows for a playful sense of fashion. From long necklaces to chokers, enjoy arranging the clasp in numerous possible styles.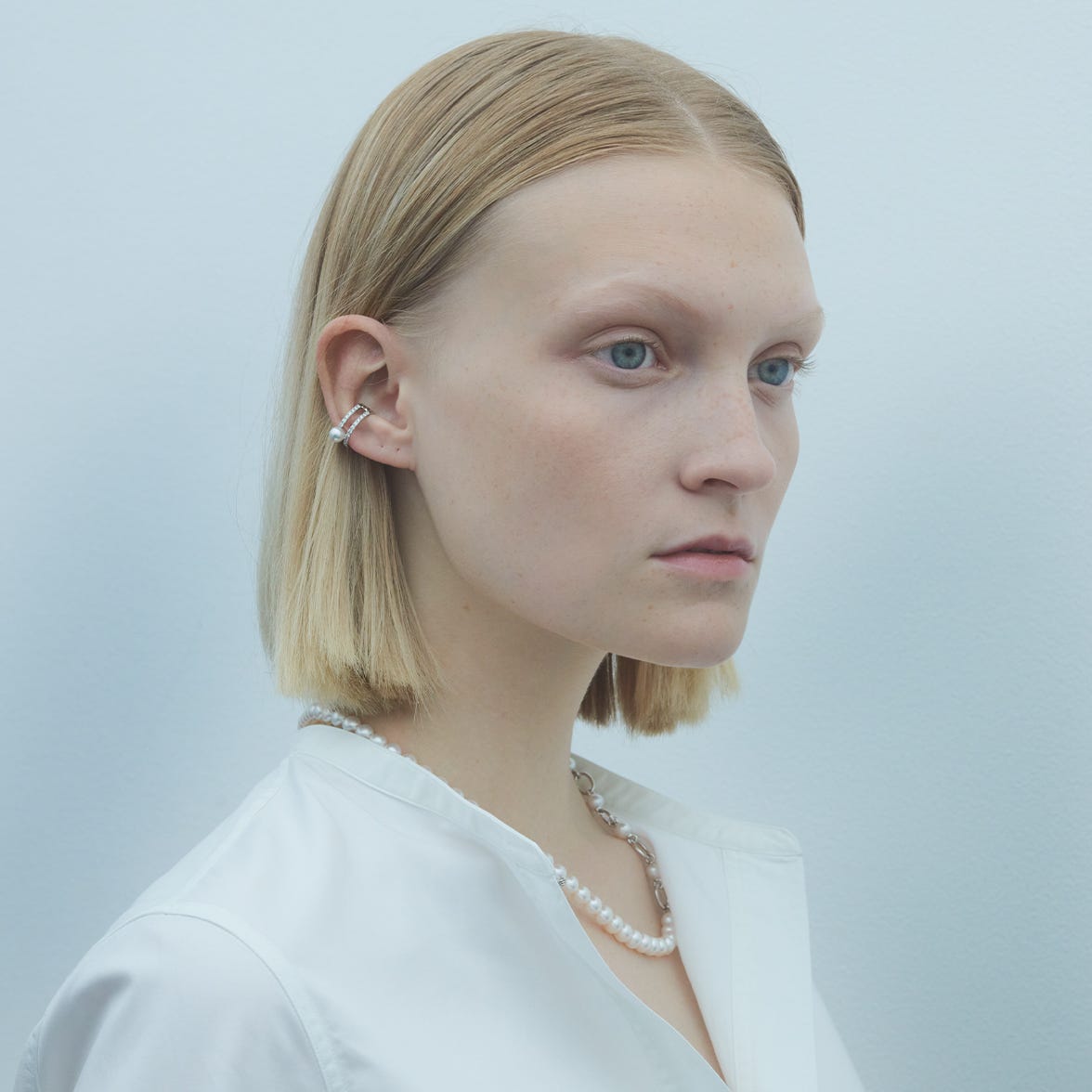 The dynamic and rhythmical pattern of pearls makes the whole design even more fascinating. For all to enjoy their unique styles.