Ear Cuff
18K White Gold
Akoya Cultured Pearl 5.50 mm
Diamond 0.20ct

HOW TO WEAR EAR CUFF
①Slip the cuff on the thinnest part of your upper ear.
②Always make sure that the ear cuff comfortably wraps around the cartilage so it does not fall off.
③To remove your ear cuff, simply slide it up to the thinnest part of your upper ear and gently take it off.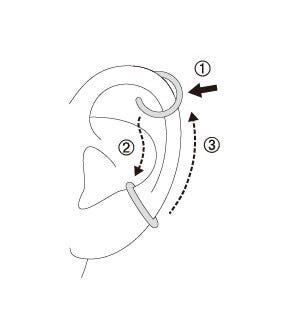 ・Please do not try to pull your cuff apart to avoid possible damage.
・Do not apply too much force on the pearl or it may come off.
・Please bear in mind that depending on the shape of your ear, this may or may not fit or be comfortable to wear.